Music Education and Didactic Materials
T
his volume is issued from a landmark cooperation project in between the Stellae research group (Universidad de Santiago de Compostela) and the IARTEM (International Association for Research on Textbooks and Educational Media). The publication is the result of a collaborative effort from a large group of national and international researchers in Music Education. All these groups (SEM-EE, Cyprus Center for the Research and Study of Music, MERYC, Music Crearte, REUNID, NPPD and others) contributed to compose a book committed with the study of didactic materials to the development of Music Education. This work takes as reference the typology diversity of Music Education resources, from the traditional textbooks to the diverse virtual environment, such as web portals, websites, smartphones APP, including music teacher-directed printed and digital didactic materials.
The articles here presented follow a scientific format and address different aspects from the Musical Education practice, from early childhood to adult educational situations. Each research unveil several years of investigation, experimentation and divulgation from its proponents.
The initiative of publishing a collaborative book was issued from the 1st Symposium of Music Education and Educational Materials that took place in Santiago de Compostela – Spain, on 24th and 25th of January of 2019. The volume is a form of bringing together the several conferences and scientific papers presented on that occasion. As seen on the first pages of the book, the scientific committee include experts from several countries (Spain, Egypt, Italy, Portugal, France, Cyprus, England and Brazil). Numerous participants and paper presentation also represented that international diversity.
It is important to highlight that that Symposium was the first occasion when different researchers from Spain worked together to develop an intense action to discuss and publicize researches on didactic materials related to Music Education.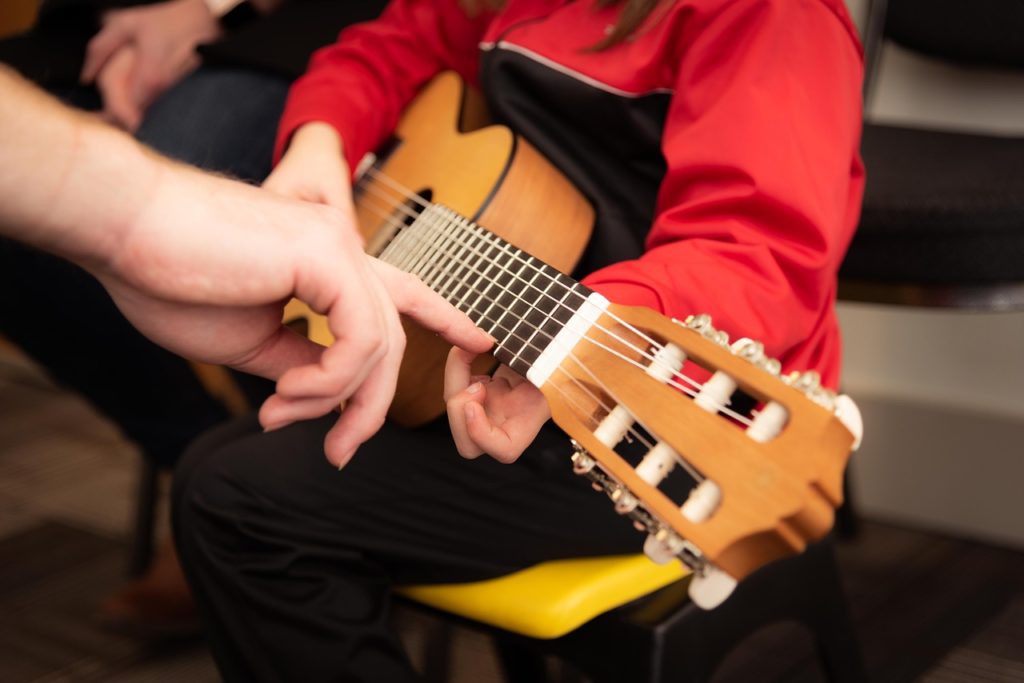 From the several papers that discuss the didactic materials for Music Education, we highpoint some: (1) The study, development, creation, use and assessment; (2) Didactic materials in music education: an international and actual view, where Susan Young goes through the theme of the educational technology and its use in Music Education; (3) The actual panorama of Egyptian folk music revaluing, presented by Marwa Abbelsalam Soleiman Hassan; (4) The Brazilian panorama on music textbooks, under Guilherme Romanelli's point of view; (5) Musical development considering music as an artistic creation under a global and participative point of view, coordinated by Helena Rodrigues; (6) Studies on the Italian panorama, presented by Silvia Cancceda; (7) An overview on the Spanish context, brought by Rosa María Vicente Álvarez. All those authors are doctors in their research fields and shared their knowledge to lead the way to the main chapters of this book that bring articles frequently written collaboratively by experts in each field. The themes covered in this volume are:
An approach to studies in didactic materials for music education in Galicia (Spain)
Analysis of technology: practical use in music education
Textbooks and didactic materials in music education
Teacher training and educational practice for the knowledge, use and assessment of didactic materials in music education
Design of didactic and music materials
Selection, assessment and definition of didactic and music materials
Historic view in relation to didactic and music materials
Music education in practice
This book is structured under a reflexive point of view. Some of its central questions are: What are the technological and pedagogical features that are present in music didactic materials?
What are the particularities of digital didactic materials for music?
What aspects related to the use of materials do the researches highlight? What are the main challenges that music teachers face in between formation and music didactic materials? Among many other interrogations.
Finally, this work intends to put in evidence important researches related to the analysis and the use of music didactic materials, and bring a wide panorama on the results found in those researches.
---
To reference:
Vicente Álvarez, R.M., Gillanders, C., Rodríguez Rodríguez, J., Romanelli, G. & Pitt, J. (2020) (eds.) Music education and didactic materials. Santiago de Compostela: Grupo STELLAE/IARTEM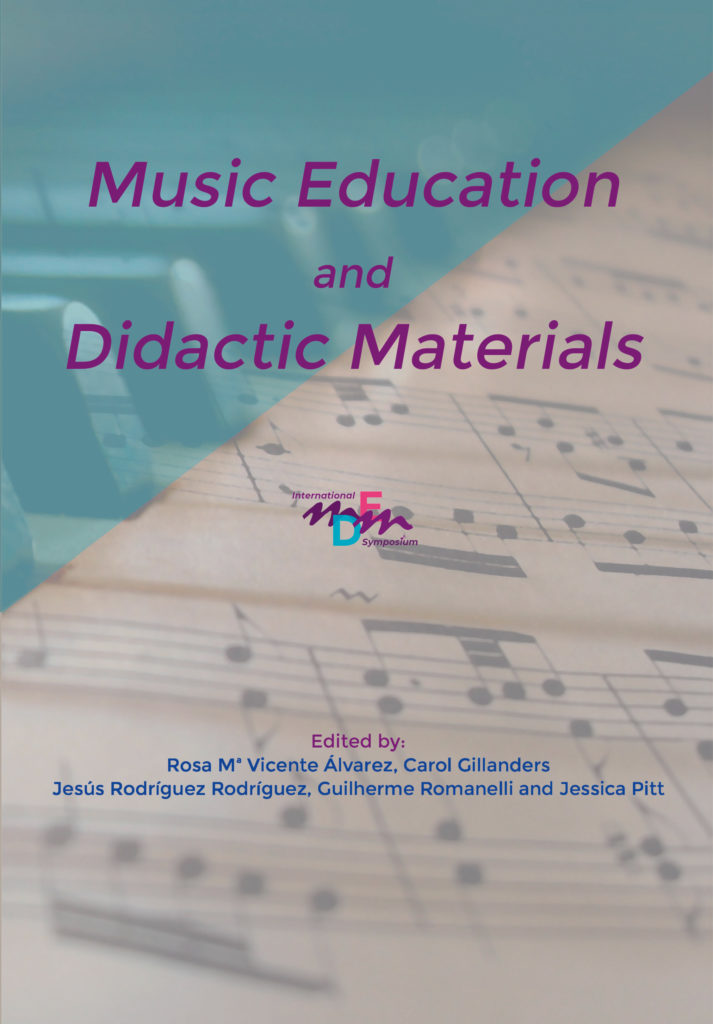 Authors
Rosa María Vicente Álvarez
Profesora del Centro Educativo Ramón Cabanillas (Santiago de Compostela).  Profesora Universidad de Vigo, Grupo de Investigación Stellae (USC).
Jesús Rodríguez Rodríguez,
Profesor del Departamento de Pedagogía y Didáctica, de la Universidad de Santiago de Compostela. Miembro del grupo de Investigación Stellae y miembro directivo de IARTEM. (International Association for Research on Textbooks and Educational Media).
Guilherme Romanelli,
Profesor Universidade Federal do Paraná (UFPR-Brasil), miembro del Núcleo de pesquisa (NPPD) y miembro directivo de IARTEM. (International Association for Research on Textbooks and Educational Media).
Enlace a la publicación